In 2011, Robin Van Persie was on the verge of being an Arsenal hero, Andrea Pirlo getting booted from AC Milan in what seemed to be the end of his career, Sir Alex Ferguson looked like he was going to manage Manchester United for another 20 years, and Miley Cyrus and Justin Bieber were just another of those 'innocent child stars'.
Three years later, how wrong were all of those were? I would have looked like an idiot if I stood by with my opinions I made 3 years ago. Then there are these 10 opinions in the present that would have sound ludicrous in 2011. Imagine back then you heard this come out from someone:
1. Iker Casillas spot for Spain in 2014 World Cup is under threat.
Fig 1. Iker Casillas in his seat
Captain of La Roja's successful Euro and World Cup campaigns, the legend only 32 years of age, is sweating over his place at the next World Cup in Brazil.
He's not even playing for his club besides Copa del Rey and Champions League ties, and that could harm his confidence. No disrespect to Diego Lopez, he's done brilliantly as well in the net. With Pepe Reina and Victor Valdes on the verge of breaking the understudy status, Santo Iker will have to make way.
2. Jordan Henderson over Jack Wilshere and Tom Cleverley any day.
Fig 2. Jordan Henderson with Liverpool
3 years ago, we would have thought Jack and Tom would be the future of England, while Jordan Henderson would be another overpriced young English midfielder back in 2011 when he moved to Liverpool for 20M. 3 years later, he's a mainstay in the Reds XI with Captain Steven Gerrard having the best season of his career so far.
Jack Wilshere hasn't developed as well as expected, while Cleverley has probably 'declined' to an extent even his own clubs fans are amazed how he's still getting picked with the form he is in. If these 2 players are picked ahead of Jordan for England's World Cup squad, plenty of critics will be heard for Hodgson.
3. Manchester United is going to finish outside the top 6.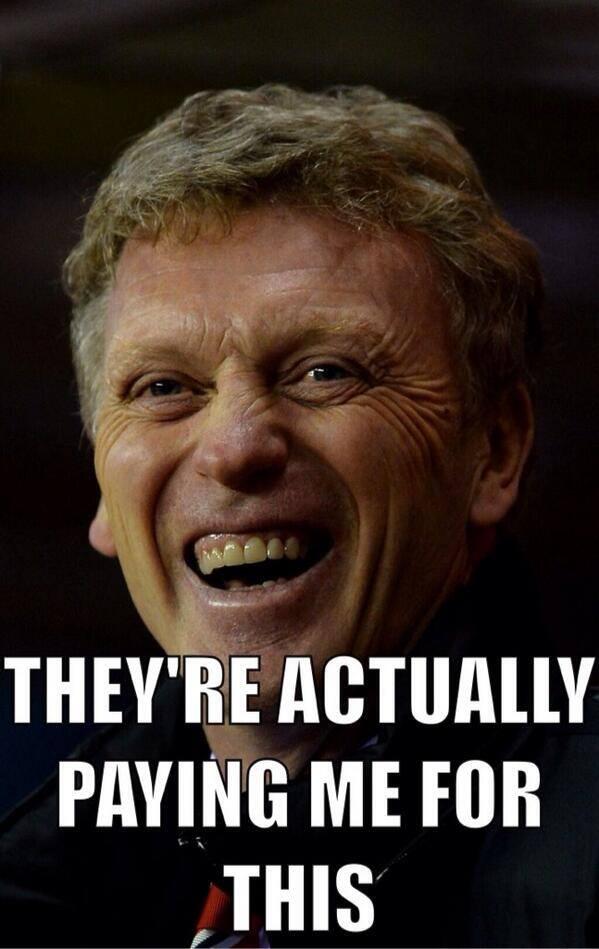 Fig 3. Moyes Haters get creative
United are having a wreck of a season. Even if Sir Alex handed David Moyes a squad that was failing, certainly no one expected a campaign as bad as this. The team are filled with seasoned champions, yet they just can't seem to win more than 3 games on the bounce.
As a United fan myself, I must admit that Moyes' handling of the club has been atrocious this season, and it is fine to admit flaws in things you care about so much. But how most of his decision makings always seems to obviously disappoint. He needs to change his mindset, otherwise he goes.
4. Daniel Sturridge is a gifted goalscorer.
Fig 4. One of Daniel's signature choreography
Well, I always thought Sturridge is a #BEAST of a striker, I'm just surprised why Chelsea never gave him a fair chance and always played him wide and out of position. They rather spend 50M on a morale-ridden Fernando Torres than give him a start up front. To be fair, he always seemed selfish on the pitch, deciding to shoot rather than pass, and looked low on confidence.
However 3 years and a 13.5M Liverpool move later, things have changed. As of writing this post, he's second in the goalscoring charts only behind teammate Luis Suarez - who is having the best football he's ever shown. Would be a definite surprise if he was not to be included in the World Cup squad for England.
5. Pep Guardiola is nothing without his Barcelona team.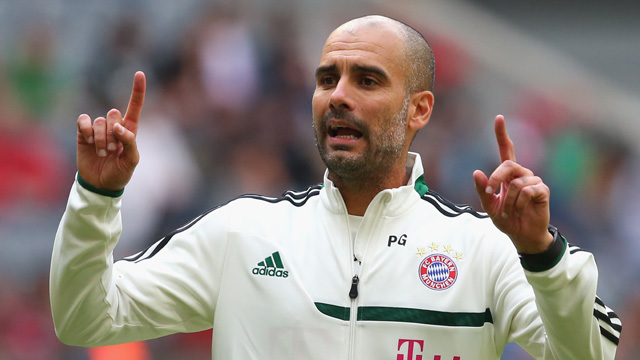 Fig 5. Pep predicting the number of goals Bayern will score in a game - 11?
The media and those peoples who consider themselves "experts" did not acknowledge Guardiola's influence on Barcelona too much during his tenure at Nou Camp where the Catalans basically destroyed every single team in sight and were the team everyone was afraid of. Most said he was lucky because he already had the best players in the world anyway so it would be easy for him and of course, Lionel Messi.
And then he moved on to Bayern Munich. Sure, he's taking over a team who won the Treble the proceeding year, so it was a big challenge to emulate - or even surpass - the previous team Jupp Heynckes built. And he has with some style. He's wrapped up the Bundesliga in March, unbeaten, and are front runners to defend their Champions League trophy. Barcelona? Well, they aren't as dominant post-Pep era. Next challenge - take a neigh-average club and turning them into world beaters in a season.
6. Massimo Moratti will be looking to sell his club.
Fig 6. Erick Thohir (left) and Massimo Moratti.
Ex-Internazionale owner, Moratti was always connected to the name of the club. He loved this club. Everything he did since he took over in 1995 was in the best interest of the Milan-based team. Under his presidency, Inter has won numerous titles, including 5 Scudettos and 1 Champions League medal.
18 years later, he has sold most of the club to an Indonesian businessman, Erick Thohir, and stepped down from his presidency. 3 years ago, you would have never thought of Inter Milan without the eccentric Moratti. Yet again, if Jordan Henderson could change, so can Inter Milan.
7. AC Milan is a club in crisis.
Fig 7. Silvio Berlusconi
Back in 2011, you would never see AC Milan being in mid-table 3 seasons ahead. A team with so much history, so much glory in past players, now suffering underachieving status. AC Milan, as we know it, is having an even worse season than what Manchester United is suffering.
Most of the blame must be down to owner and President, Silvio Berlusconi, has his focus divided with personal political ventures, and his love for young women. Rossoneri will hopefully improve next season, though. With a core players of Kaka, Balotelli, Montolivo, and El Sharaawy should be enough for the club to bounce back in campaigns to come.
8. Arsene Wenger is spending his money.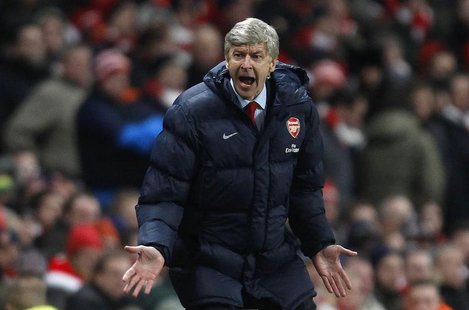 Fig 8. Arsene getting a bit angry
Le Monsieur was tight with his budget. Not because the club was in need of money, he just didn't feel entitled to spend it. He was on a project to develop players from scratch in the space of 5 years to become world beaters. But things have changed when that didn't work out.
In the past 3 years, Wenger has spend big on players such as Lukas Podolski, Olivier Giroud, Gervinho, and the biggest of them all, German playmaker Mesut Ozil. Sure, they haven't won anything yet, but for the last 9 years, they haven't gone without trying, and this year might be different. If they still don't win a trophy, the Arsenal manager would not hesitate in buying again.
9. Seamus Coleman is the best right back in the league.
Fig 9. Seamus Coleman giving away kisses
This is highly debatable now, but you can't say that this season he has been one of the better performing right-backs this season, challenging Glen Johnson and Pablo Zabaleta in a best right-back category. This Irish wing-back 2 years ago couldn't even get into his national team Euro squad, and now he's giving Leighton Baines a run for his money in who's the better fullback in the team.
If I said that Coleman was the best right back in 2011, I would probably get a lot of "who's Coleman?" responses. But look at him now. He's getting forward, defending well, providing, and chipping in a few goals as well to his repertoire. Seamus has come a long way since his Sligo Rovers days.
10. It is gonna be their year.
Fig 10. PFA Player of the Year-bound Luis Suarez
It has been a running gag for about a decade, but it seems to me that this year may well be Liverpool's year. The scene is set perfectly for them to be a fairytale season. A World Cup year, captain Stevie G has won all but one trophy that he has craved for so long. Main striker Luis Suarez missed 8 opening fixtures but he's now the league's top scorer, and partner Daniel Sturridge is helping out well. Not to mention boy wonder Raheem Sterling showing why he's old enough to be a father of three and be a regular for a Premier League team. Not to mention rivals Man United having a stinker of a campaign.
Its April and with 7 games to go, they are on top of the table as of this post. Sure, Chelsea and Manchester City are not going to give up, but the only thing that can hurt a United fan the most this season is to see Liverpool lifting that trophy in May. That enough would be enough motivation for Reds to go on and win it.